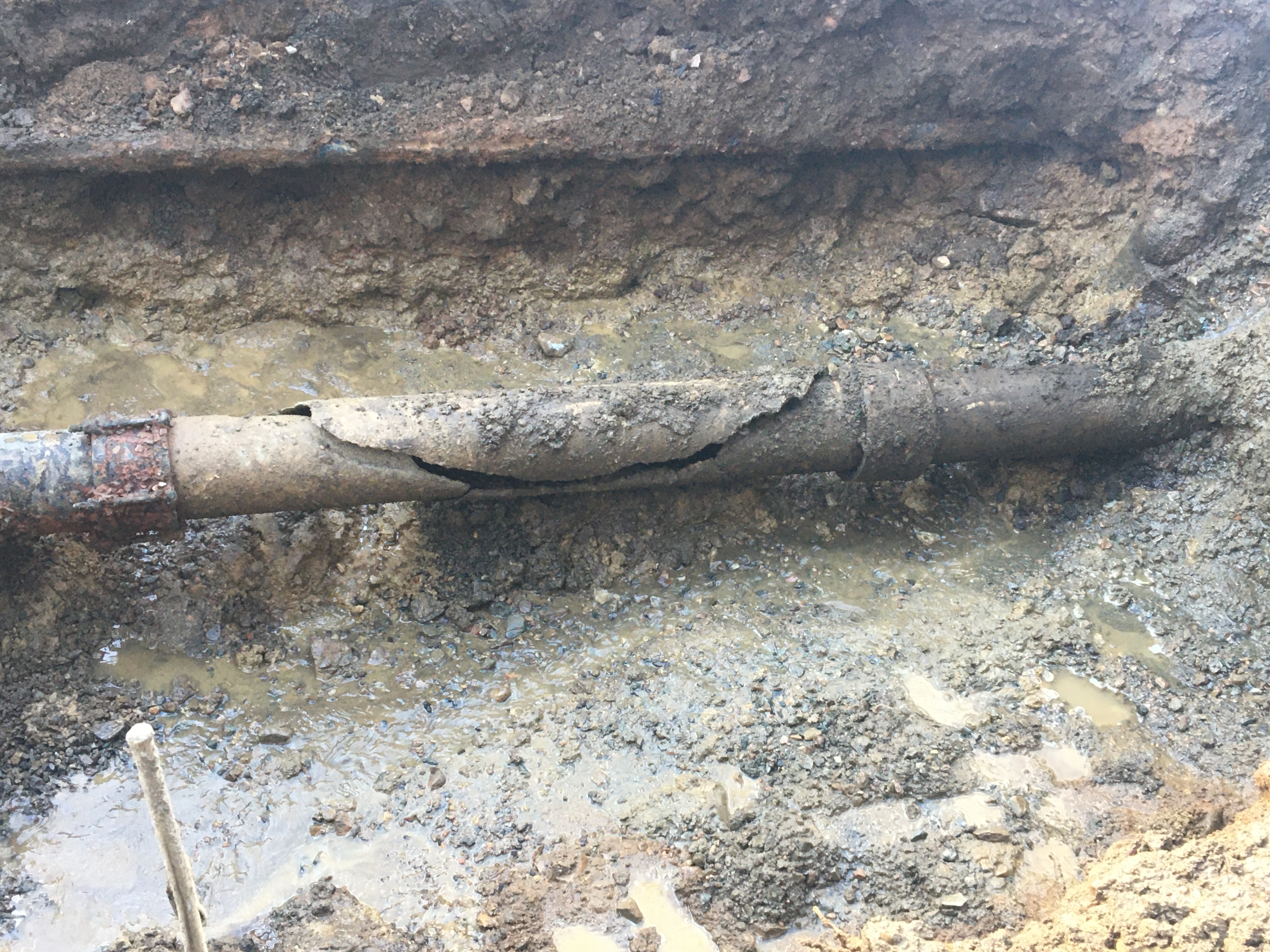 The water main in front of 100 High Street broke this morning around 9 AM. DIGSAFE has been notified and the crew is on the way to replace the broken main. Repair work will begin once the underground utilites are marked.
Water service to portions of Boston Street, High Street and all of Woodbrier Lane and Dover Hill Road will be off until the pipe is repaired. We expect the water will be off for most of the day depending on what we find once the pipe is uncovered.
If your water is discolored run the cold water until it clears before using any hot water.
5:30 PM Update: Due to the number of breaks in the area we're adding a hydrant and some extra valves to make it easier to isolate and flush this section of main. The new pipe, valves and hydrant have been installed and the crew is now installing joint restraints and a thrust block. Water service should be back to normal in a couple of hours. The attached image shows the 8" concrete pipe that let go. One of the worst breaks we've seen. Luckily it was during the day and an operator was already at the treatment plant so it didn't take long to turn it off.
7:00 Update: Water service is being restored.